"1 minute of video is equivalent to 1.8 million words."
In today's digital landscape, the rate at which consumers absorb information is astronomical. So if you want a digital marketing strategy that works, it is critical that you consider including a professional video or two on your website.
Create an Emotionally Engaging Experience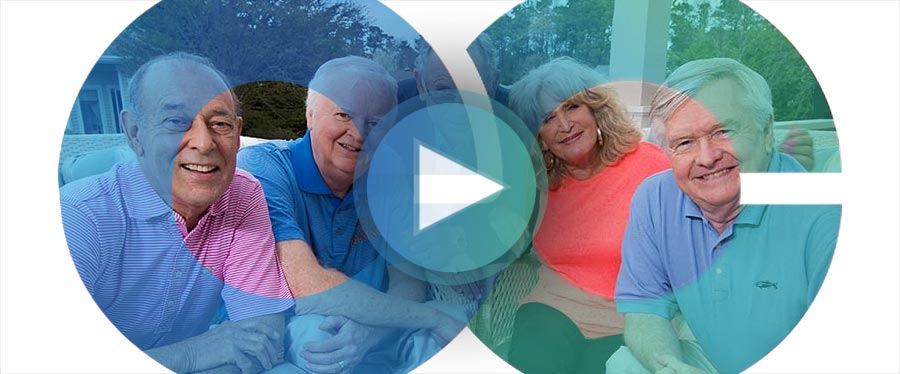 Real estate marketing is one industry that has finally begun to appreciate the value of well-produced videos as part of a comprehensive marketing program.  Whether you are buying a new home or renting an apartment, moving generally is an emotional experience, regardless of the reason.  Moving to an active adult or independent living community is based on a lifestyle decision. Moving to an assisted living or memory care community is much more need based and usually a much faster decision-making process.  Both involve emotion and this is where video can provide a distinct advantage in helping to convert your website viewers into buyers or renters.
There are many reasons why using video marketing gives you a competitive edge, but before we jump into that, you should understand exactly what a "professional video" entails.
What is a Professional Video?
A professional video can be produced for a variety of reasons, from connecting with employees to engaging customers, but it is particularly useful when paired with a digital marketing campaign. That means the best place to start is your business website.
A professional video (sometimes referred to as a "corporate video") comes in many shapes and forms. The following are just a few ideas for the type of content you should consider for your website:
Introductory/Vision: This style of video can introduce your company's brand, mission statement, goal, and vision.
Digital Marketing: An engaging and shareworthy video intended to be used online for marketing a product or service.
Product/Explainer: A video meant to showcase a product or service and explain it in further detail. These videos can contain voice-over, animation, and other cinematic effects.
Internal Communication: If you have an employee web portal, you may want to create a corporate video intended to convey a message to employees quickly and efficiently or to use as part of your new employee orientation program or recruitment campaign.
Testimonials: Perhaps one of the most effective for digital marketing, these are videos of your satisfied customers talking about how pleased they are with your product or service.
There are many more different types of professional videos you can create for your video marketing strategy, but if you are posting it on your site, these are some of the best.
The Benefits of Using Professional Video
Now that you have better knowledge of what a pro video is, it's time to understand exactly what it can do for you. The following are just a few of the advantages this type of content can bring to your business:
Super Sticky
Professional videos make your website "sticky." This is an SEO term that simply means videos are engaging enough that people stick around to watch them. This is important because search engines use that sticky factor i.e. "dwell time" to rank you on their pages. The longer people stay, the higher up you go.
Click-Through Rates
Known as CTR for short, this is another metric that is highly affected by placing a video on your website. The better this number is, the lower your costs and the higher you rank on search engines. A recent study has demonstrated that videos have a 41% higher click-through-rate than average text. That's almost double. So it's important to consider CTR in your video marketing strategy.
Engagement
A recent study on human psychology found that there is a scientific explanation why people like videos more than any other content. When we see motion and look at characters or speakers in a video, it activates our brain's fusiform face area (FFA). This is the part of the brain that stimulates attention and focus. As our mind tries to judge the familiarity of characters, the engagement to the content will typically last three times as long as normal text.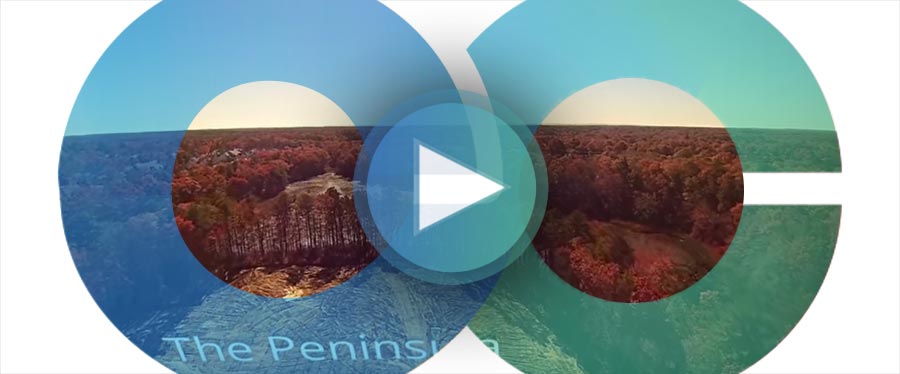 For example, the use of drones to capture the beauty of a community can stimulate a viewer's interest to visit the community "on the ground," as proven in Southport's aerial tours.  Google Analytics reports show that the aerial tour page is not only one of the most viewed pages on the website, but also shows that people are watching the entire two-minute video.  The concluding graphic invites viewers to come and visit in person:  "Now that you've seen Southport from the air, why not see us on the ground."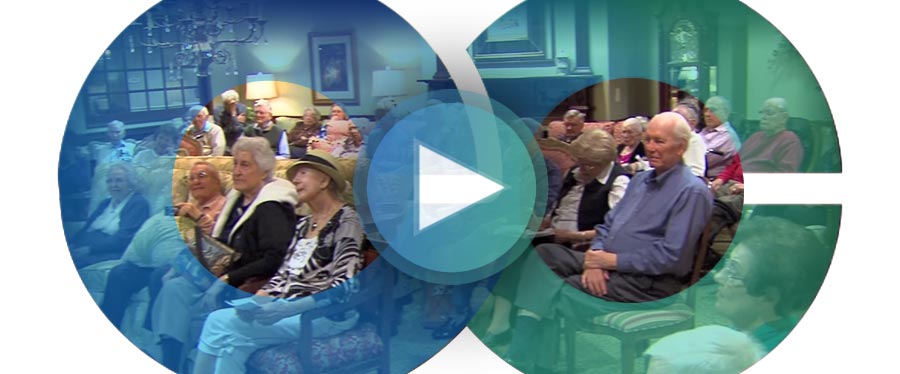 Another senior housing client in Virginia liked the emotional impact of the videos we produced that they used one two-minute segment from each of the 10-minute videos we produced for their independent living, assisted living and memory care communities on their home page rather than the less dramatic still photograpy that showed very nice on-site amenities, but lacked the emotional appeal of the videos.  Google Analytics reports of the most viewed pages of their three websites confirmed that their website visitors were in fact spending on average a full two minutes on the home page to view these videos.  Normal viewing time on a typical home page with three or four rotating photos is usually about 20 seconds or less.
Conversions
Including video on a landing page can increase conversion by 80% and enjoyment of videos can boost a customer's intent to buy by a whopping 97%. This means that not only does a professional video on your website lead to a higher rate of engagement, it will actually make you more money. Therefore, video marketing is crucial to any successful digital marketing campaign.
Link Building
People love videos and they like to share them too. Embedding a pro video into your website can triple the number of linking domains to your page. The more videos you have and the more people stay to enjoy themselves, the more visitors they will draw in through link-sharing. Including a video marketing strategy in your web development plan can increase traffic exponentially.
Fun Facts:
Of course, no point can truly be made these days without backing it up by numbers. The following are just a few video marketing tips and stats to get you motivated:
When it comes to posting a corporate video on your website, you have a lot of options to choose from (and a lot of video marketing tips to remember). Your first decision should be to develop a direction and determine the type of video you want to create. Some videos do better than others depending on the audience. Testimonials do well across the board.
No matter what, one thing will always remain constant…not having a video at all is poor digital marketing. If you doubt it, just look at the stats! So get out there, get creative, and get shooting.
If you have any further questions about any kind of digital marketing or would like our help, contact us today!