Why Carlson Communications?
At Carlson Communications we strongly believe that for companies to achieve long-term success, they must be able to define why they are in business in the first place and how their products and services can help their customers improve their lives. Once they can clearly express those values and beliefs, they will attract and retain customers who share those same beliefs and values.
Our role in this process is to first help companies define their "why" and then to create compelling emotional and engaging marketing messages that will assist them in achieving their sales objectives, both short term and long term.
For 32 years, Carlson Communications has been committed to helping clients achieve brand excellence. Our award winning team continuously excels at this by:
Helping you to identify your target market
Outlining the core problems that your organization works to solve
Developing a marketing strategy that best suits your company's needs
Creating impactful messages that convey brand excellence
Coordinating all of these efforts to help you achieve your overall sales goals
To learn more on how you can achieve brand excellence, visit our contact us page to connect and discuss a potential partnership!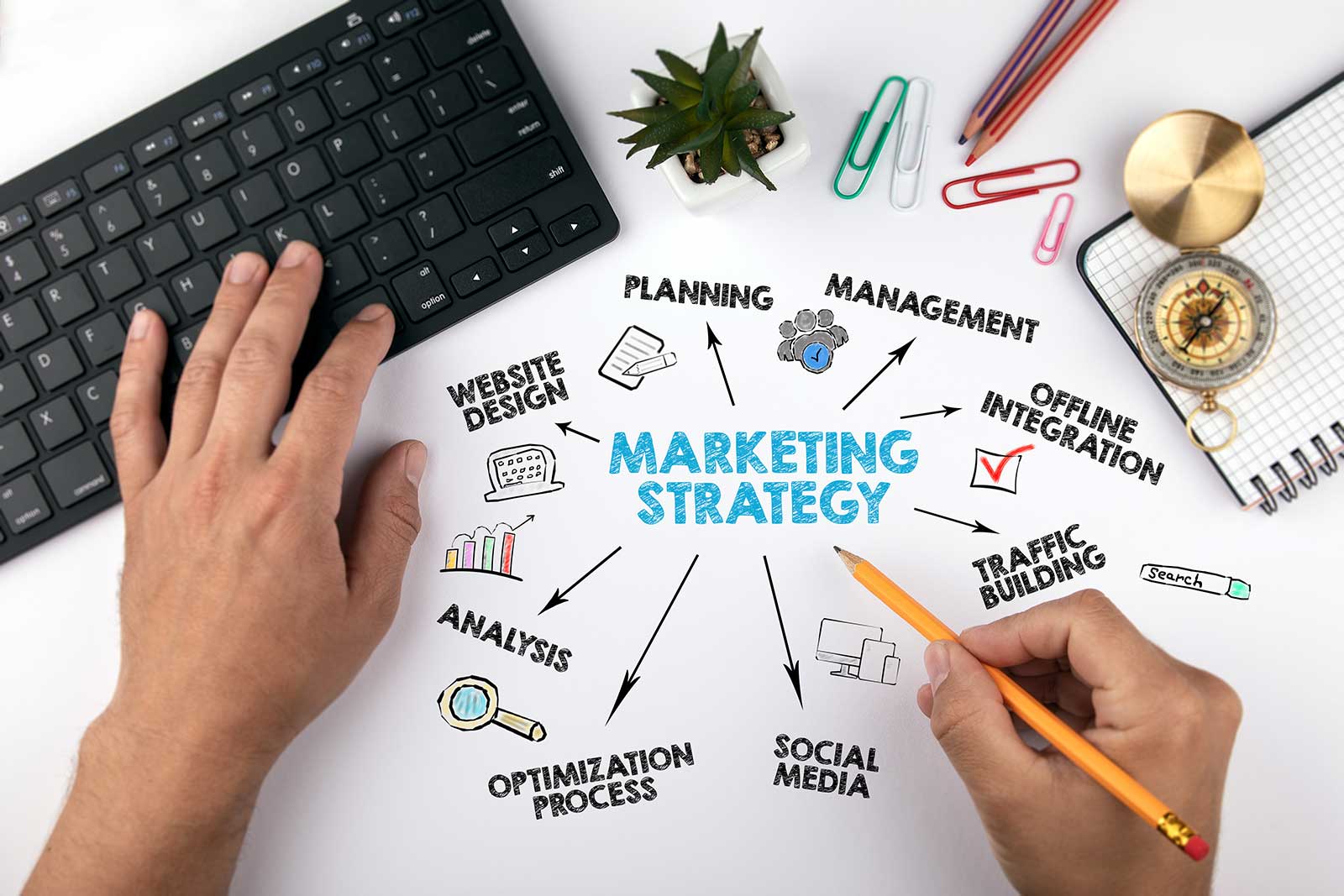 Rich Carlson, MIRM
President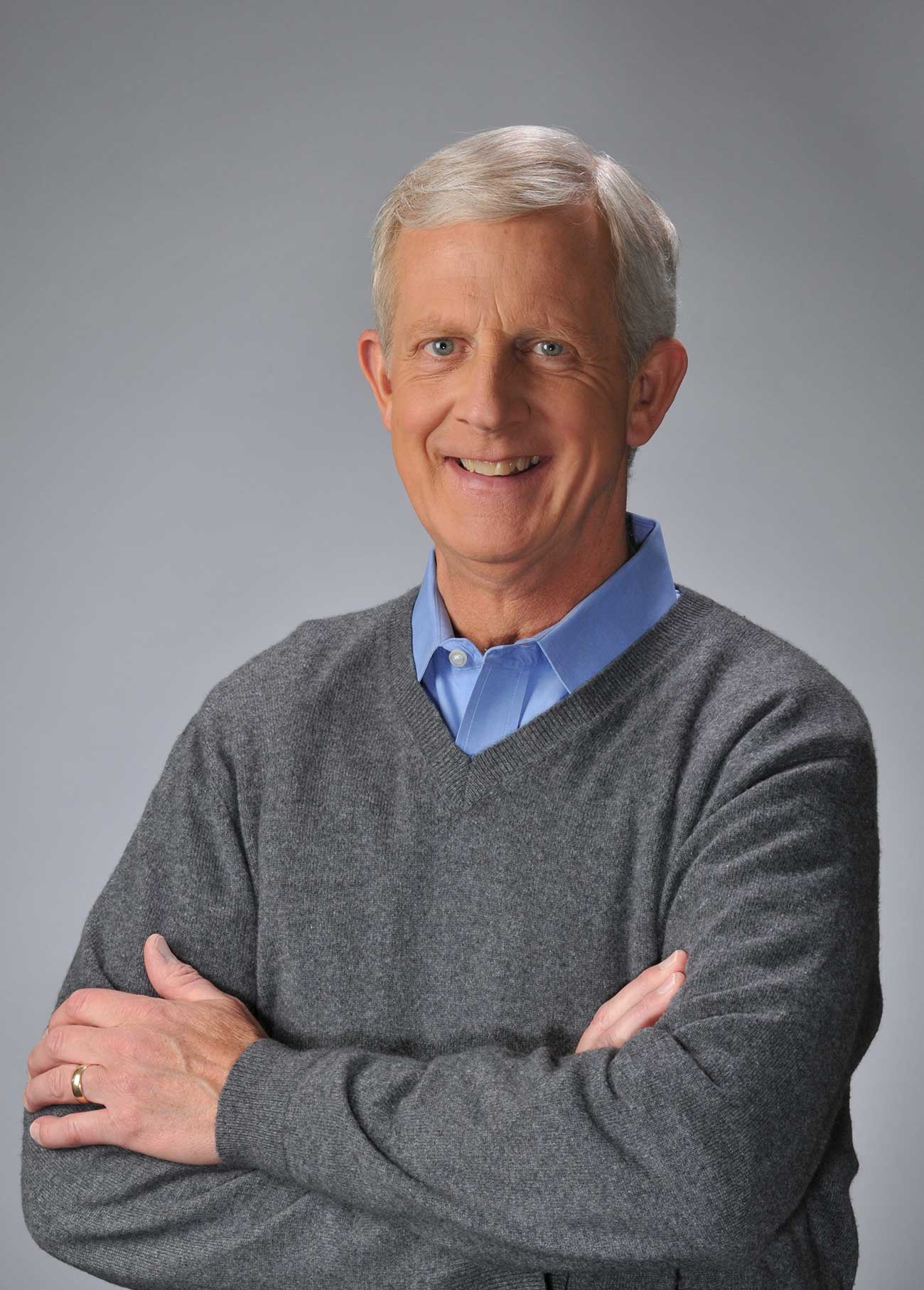 Rich Carlson has 47 years of experience working in advertising, marketing, and public relations on national, regional and local levels.  After earning his Masters in Communication from The University of Texas at Austin, he worked for four years at the national level in Rockville, MD for the Alcohol, Drug Abuse, and Mental Health Administration where his responsibilities included national media relations, conducting health education seminars around the United States and working on the production of public health information campaigns related to alcohol abuse, drug abuse and mental health.
He then returned to Boston as the Communications Manager for the United Way of Massachusetts Bay where he coordinated the community relations and annual fund-raising campaigns including films, print and broadcast advertising, collateral materials, public relations and special events.
In 1978, Rich launched his real estate career in Houston, Texas working for eight years for a regional land developer, marketing 200- to 800-acre developments consisting of all levels of single-family housing, multi-family and commercial properties.   During that period the company successfully sold 6,000 home sites to local and national builders
He returned to Boston in the mid 80s to work in senior management positions for two prominent real estate developers as the sales and marketing director where he was responsible for the sales and marketing of $31 million in residential sales, ranging from first-time homes to luxury high-rise condominiums.
In 1989, he founded Carlson Communications where he applied his Texas real estate experience to help national and local builders refocus their marketing campaigns to adapt to the changing economy and real estate market.
As a senior housing marketing specialist, in 1995 Rich began focusing on the growing senior housing market, ranging from active adult and independent living communities to assisted living, memory care and skilled nursing properties from Maine to Virginia. Four of his senior housing clients have won national platinum, gold and silver awards as the "Best Small or Mid-size Active Adult Communities in the United States."  The company has also won national, regional and local marketing awards in direct mail, TV and radio advertising, websites and collateral materials.
As a marketing consultant, Rich helps his clients achieve their sales goals and refine their branding while strengthening in-house sales and marketing teams with strategic advice on planning and implementing effective marketing strategies, media buying and sales training.
In addition to his keynote addresses and marketing seminars at local and national builders' conferences, Rich has been a frequent speaker at national and regional conventions such as the International Builders Show.  He earned the MIRM, CAASH, and CMP designations from the National Association of Home Builders in 2001.
In 2009, he wrote the book, "Are You Prepared for the Recovery?" in which seven prominent specialists contributed to chapters on how builders, developers and sales and marketing professionals should prepare for the recovery following the recession.  In addition, he has written numerous articles on real estate marketing for local, regional and national publications.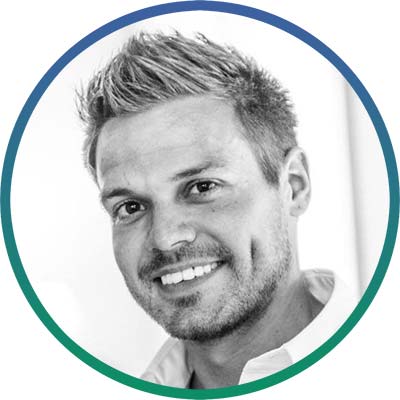 Justin DiMucci
Creative Director
Justin DiMucci handles the company's digital marketing and website development as our Creative Director. Mr. DiMucci is an experienced website designer and front-end programmer with over 20 years of experience creating websites & digital marketing.
Since joining Carlson Communications in 2006, Justin has designed and maintained client websites, designed online ads, designed and managed all email marketing, Pay Per Click (PPC) campaigns, project management and more. He is a truly valuable member of our team!
For his efforts, Justin has received both national and regional recognition, winning awards for multiple clients during his tenure with Carlson Communications.
He is very passionate about keeping up with the fast-paced and constantly evolving digital marketing world. He truly enjoys creating engaging and user-friendly websites that help our clients reach and exceed their business goals.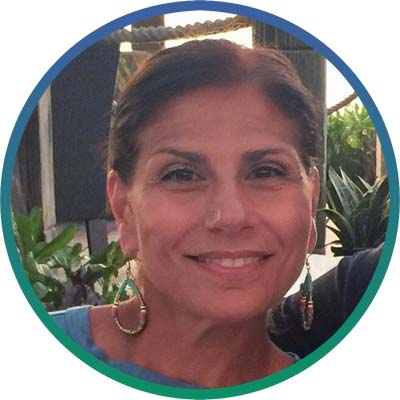 Michelle Barker
Senior Copywriter
Michelle Barker is an award-winning copywriter who has been instrumental in Carlson's client work, ranging from developing branding campaigns to concepts and copywriting for collateral, websites, direct mail and print, TV and radio advertising. In addition to working as part of the Carlson team since 2001, her 30-year creative career has included working with Four Seasons Hotels & Resorts, Marriott Hotels, American Express, The Islands of the Bahamas, and Cape Cod Potato Chips.
In her words, Michelle believes "good creative should connect with people on a personal level. It should empathize and/or sympathize with the audience. It should talk directly to them, not at them. It should stem from the inherent drama of the product or service. And, most importantly, it should be true."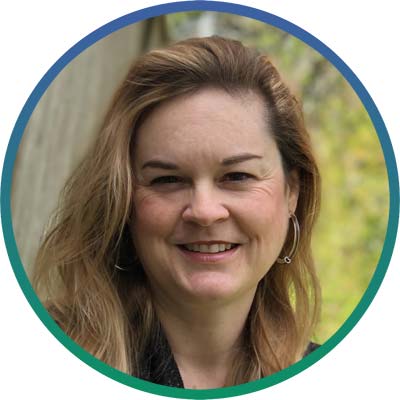 Bethany Navarro
Art Director
Bethany brings to Carlson Communications more than 30 years of experience in advertising, design and marketing. As a graduate of Massachusetts College of Art, her background began with an eight-year run at a leading full-service marketing agency specializing in travel and hospitality. In that position, she had the opportunity to work on everything from photo shoots to project management. Bethany produced award-winning creative projects for a range of international and nationally-based clients including Four Seasons Hotels & Resorts, Sheraton Hotels & Resorts, and the Islands of the Bahamas.
In 2000, Bethany decided to freelance in order to attain a more varied client list and enjoy the flexibility of working for herself. Her dedication to developing creative and stylish marketing solutions is rooted in strategic thinking. She applies a keen eye to each project and views them as an opportunity to engage our clients' prospective customers and motivate them to action.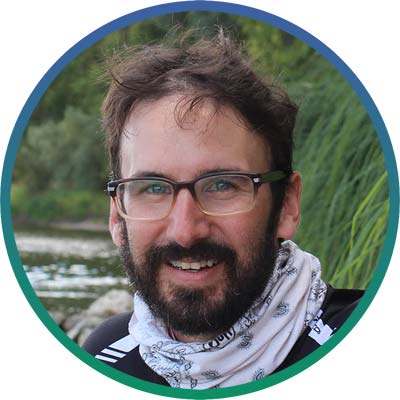 Adam Studdard
Senior Business Systems Analyst
Adam works on the Carlson team in several capacities. He has more than 10 years' experience analyzing business operations and developing technology-enabled solutions for a variety of national and local clients. He focuses on increasing efficiency, while improving the customer's experience. Mr. Studdard succeeds in this through the use of technology that is applied in the most impactful areas of a client's business. His technology expertise concentrates in the areas of sales, marketing and production. In his work, Adam ensures that these three key areas are integrated for maximum efficiency and allows for the greatest ROI.
Adam brings a wide breadth of skills to Carlson Communications, including:
Process engineering
Customer journey mapping
CRM system implementation (including Salesforce & HubSpot)
Software development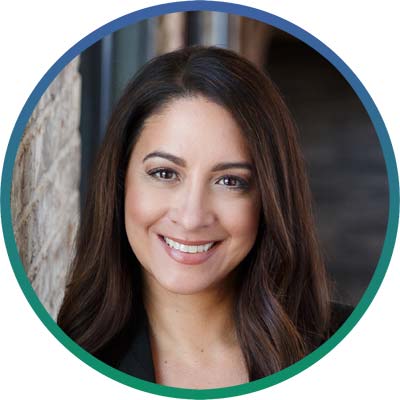 Kelly Oliveira
Search Marketing Specialist
Kelly is an expert in search engine marketing (SEM) and Google Pay Per Click Ads with more than 18 years of experience. Kelly has a unique combination of agency and client-side experience leading teams and program strategy. With a strategic background in large corporate needs for paid search and extensive small business experience, she has helped clients drive brand awareness, leads and sales across the Internet.
She began her career on the agency side managing high-touch clients in several verticals, including eCommerce to SaaS. After eight years in the agency world, Kelly made the transition to the client-side, managing Paid Search (or Search Marketing) programs in-house in the finance, retail and technology industries.
In late 2019, Kelly decided to be a consultant so she could share her knowledge and experience with an array of companies looking to expand their digital presence and connect with customers.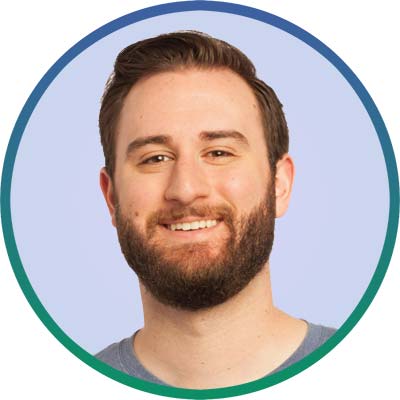 Eric Barbato
Digital Marketing Consultant
With years of experience working at media agencies, Eric's clients have included: Nissan, Oakley, Domino's, The American Heart Association, LifeProof, Miele and more. Working with these clients gave Eric the technical and analytical skills he needed to help take any business goals and turn them into an actionable PPC campaign that is customized to their business needs.
Eric's goal, as a digital marketing consultant, is to get to know Carlson's clients' brand and business objectives so he can dig into the data and curate a plan that works best for them. With many years of experience in digital advertising, he ensures that he'll be able to find what works best for our clients to reach their target audiences and drive results.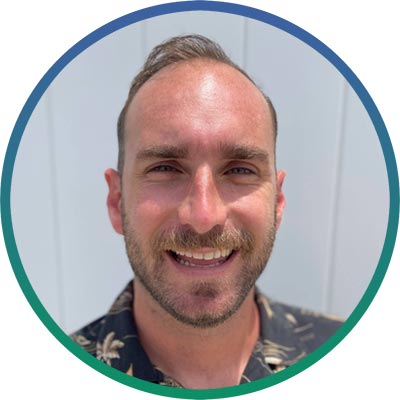 Tyler Sivero
Digital Marketing Consultant
After years of experience at large media agencies, Tyler decided to consult on his own. His expertise comes from time spent working across multiple verticals with household names such as Mazda, SKYY Vodka, and Etsy. While Tyler's experience is spread across traditional and digital channels such as out of home, radio, and TV, his expertise now lies in the digital space. Over the course of his career, Tyler has come to hone his digital marketing skills even further and now specializes in paid social ads.
As a digital marketing consultant, Tyler works to understand Carlson clients' goals and formulate a strategic plan to deliver data driven results. He's willing to dig into the granular data while pulling out trends to make optimizations that ultimately provide clients with a stronger ROI.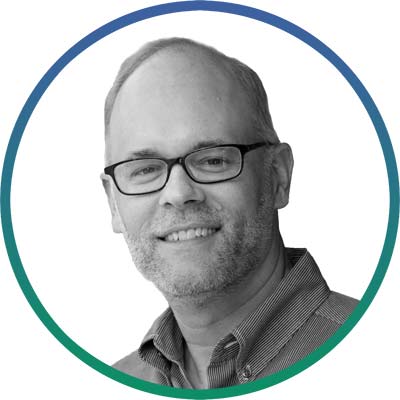 Brian Loebig
Digital Marketing Strategist
Brian Loebig is an award-winning search engine optimization (SEO) strategist with recognitions from UpCity as a top SEO, Alignable's Business Person of the Year, 10SEOs.com Achiever award, and TopSEOs "Best in Search" categories.
Brian has over 15 years of experience working as a practitioner and administrator in the small business, non-profit, human service and technology fields with a special emphasis on SEO.
Brian is a recognized speaker on Internet visibility, a Google Business profile expert and a level 8 Google guide who stays current on the fast changing algorithms by listening, testing, researching and participating in local and national SEO blogs, podcasts and conferences.
Our Creative Marketing Team
Additionally, Carlson's creative team includes senior graphic designers, web developers, videographers, photographers, SEO and PPC experts, inbound marketers, and sales center designers who have created national award-winning marketing materials for Carlson clients for more than 25 years.
Want to work at Carlson?
We are always looking for top quality creative specialists who are passionate about their work and who enjoy working in a fast-paced environment. Contact us to share your portfolio and see what opportunities we have available.
Certainly, winning marketing and web design awards is gratifying, but doing so just to fill our reception area with plaques and statues seems to be missing the point. At Carlson, we understand that our awards are really your awards. Since first entering award competitions 15 years ago, we're proud that our clients have won national and regional accolades for the marketing and web designs we've created. But, more significantly from a consumers' perspective, is that many of our senior real estate clients have been recognized as some of the "best of the best" residential lifestyle developments in the country.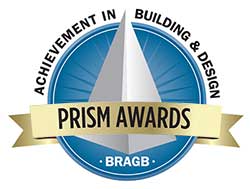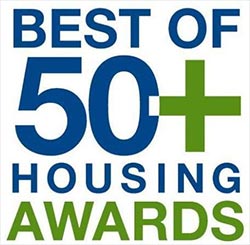 Sales & Marketing Council
"The Nationals"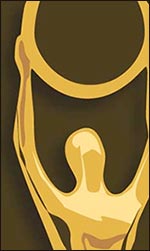 Thirty-one years is a long time, and in the marketing industry, it's akin to a lifetime or two. Since 1989, we have been truly honored and incredibly proud to partner with an outstanding roster of national, regional and local clients, enabling us to build strong, long-standing relationships that have achieved exemplary results.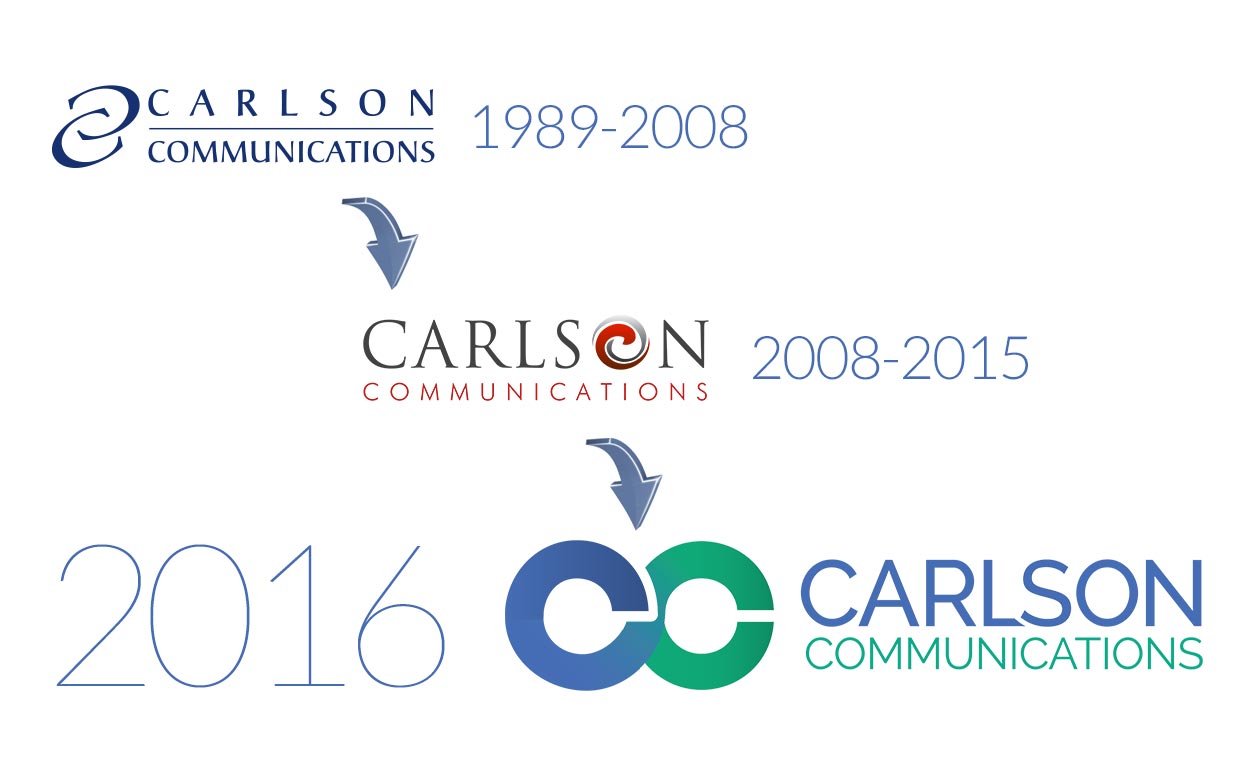 Past & Current Clients
Since Carlson Communications was founded in 1989, we've had the privilege of working with exceptionally talented clients, helping them to achieve their marketing objectives and sales goals. Whether working with national home builders or local professional services firms, our commitment to our clients has always been to provide timely, professional creative and consulting services based on sound strategic communications plans.
Below is a partial list of past and current clients with whom we have had the pleasure of working during the last 31 years.